Performance Art Translation Service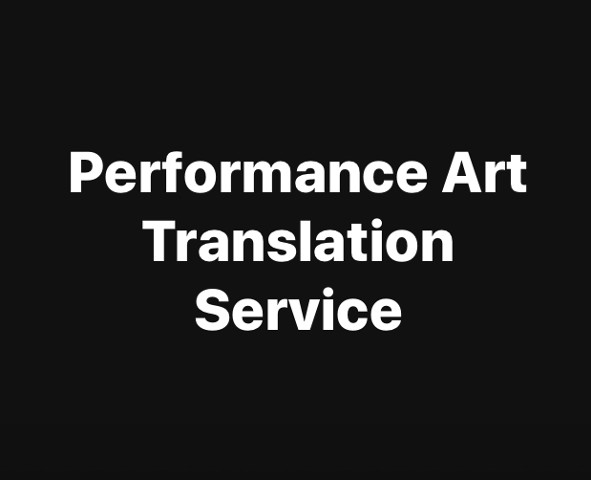 Do you need help translating performance art-based text into English?
This might include workshop proposals, grant applications, and project descriptions. If so, perhaps I can help.
The service is charity-based, meaning there isn't a set fee.
If you are interested in donating, the service functions around the concept of sharing whatever you can afford. No one is turned away, even if donations cannot be made.
One thing I do ask is that you limit the number of pages to three, with five being the absolute max. If you require additional pages, please contact me before submitting your text.
I also encourage an attempt at translating the documents into English before forwarding, even if you consider it inadequate. From there, I will begin editing, as best as I can. Please forward both versions, the original and translated documents. If you are incapable of translating, kindly send the original text.
For more information contact me via the tab above or by email: artistmichaelbarrett@yahoo.com
Donations can be sent via Paypal, bank transfer, or mail. Contact me for the mailing address.
Paypal transfer
paypal.me/artistmichaelbarrett
Bank of America transfer:
Swift Bic Number BOFAUS3N
#performancearttransationservice
#supportthearts
#giving